From Google
Posted by Rebekah Landsman in October 2022
"Arrowhead is the best place to have your wedding! The food, drinks, staff, venue were amazing! We are so grateful to Lauren and staff for their incredible attentiveness, organization and quick responses to emails. Highly recommend having your wedding here!"
Posted by Barb Golden on 04/16/2022
"Hosted a baby shower last weekend. Stellar! From planning stage to execution everything was perfect. Lauren, the catering manager, gets 5 stars for efficiency and response time – always under 20 minutes! The staff at the event went above and beyond to be helpful. The entire process was seamless and exceeded our expectations. A good time was had by all. Would have no hesitation to use this venue for future events."
Taylor B., married on 10/22/2022
Beautiful Venue
"Arrowhead was a dream come true! Lauren was very helpful throughout the whole process and really tried to make our day exactly what we wanted it to be! We had our ceremony outside which was gorgeous and had our reception inside which was dreamy with their draping! Thank you for making our day perfect!"
–The Hamilton's
Perfect Wedding Day!
Posted by Marlene B. on 10/15/2021
"We had the perfect wedding. The staff was amazing. Lauren Zomparelli, senior marketing manager worked with us and she is so great, pleasant, responsive and made this experience very memorable. less stressful. The reception area was beautiful and elegant. The reception service was great. The staff were very attentive and easily available. Food was great, cake was delicious, we loved the taste of the champagne served. We and our guests had a wonderful time. We are so grateful for the staff that worked with us. Beautiful venue, delicious food and amazing drinks. The ceremony site was large enough to fit 150 people, the venue was gorgeous. The staff was amazing to worked with. Highly recommended!"
Arrowhead Golf Club
Posted by Bev S. on 07/06/2021
We have LOVED Arrowhead for both of our daughters' weddings!! Can't say enough good about them. Gorgeous facilities, perfectly kept, beautiful grounds, scrumptious food that our guests absolutely raved over, impeccable, gracious staff from beginning to end! Only wish we had another daughter to marry over there- but we are done (with daughters). Would highly recommend and were just so very pleased. Thank you once again for making one more daughter's wedding day perfect!!!
Best Wedding EVER
Posted by Chloe on 06/29/2021
I don't even know where to begin. We hosted our long awaited wedding with Arrowhead this past Saturday. Alexa made the whole process of having to reschedule our original date simple and stress free. After that, we knew we picked the best possible venue to give our business to.
Alexa made our day stress free and one to remember. Her and her staff were AMAZING. The service (food and bar) were on point all night. We had so many family members (and ones still texting us) saying how amazing the food was and it was the best wedding food they have ever had, and not to be bias, but I agree 😉
Alexa truly cares about her brides. My dress was trashed from pictures before our ceremony and Alexa saved the day by scrubbing my dress with soda water to get all the mud out before I walked down the aisle.
Not to mention, she set up our venue PERFECTLY with the items we dropped off. Pictures of us, candles, etc.
Alexa and all the staff at Arrowhead truly made our day one to remember. We will never forget how well and fair we were treated throughout our rescheduling process. We will use Arrowhead for any future events and recommend them forever.
Beautiful Venue and AMAZING Staff
Posted by Brittany Natanek on 11/18/2020
Like so many others, COVID forced us to make a new plan. Lauren was so helpful when planning our mini-wedding at Arrowhead. From beginning to end she was very quick to respond to emails and phone calls, gave suggestions when I needed them, and was such a huge help day of. Lauren and Margaret were so amazing from bringing mimosas to the bridal suite to decorating our "getaway" golf cart. Everyone was talking about how great the food was but also the service, thanks Miguel! Arrowhead has special meaning to my husband and I, now more than ever before!
Great working with them!
Posted by Melina on 09/29/2020
Alexa was a great coordinator to help with our microwedding! She ensured we had everything taken care of and helped us decorate since we didn't have a florist or decor team. She was a great resource when we had questions about food, drink, decor, and photography. We were very happy to have a beautiful back-up location since it rained on our wedding day. The food was amazing, we had so many compliments on the quality of our dinner choices! The wait staff and bartenders were great to work with and we were so happy we chose Arrowhead for our microwedding!
Married on 3/31/23 – Tasha French
"Lauren and Olivia were great to work with. They made the day as smooth as possible. Everything was beautiful and stress-free. When I say it was the best day ever, we aren't exaggerating. The venue was beautiful, we had tons of options for photos! We will be back for future events!"
Amazing Eileen & R
Arrowhead has been so beyond accommodating with the circumstances of COVID. We had our original date of may 29, 2020 and envisioned a large, fun-filled wedding. Change of plans and Alexa helped make our covid wedding happen on our original date and was able to accommodate everything we envisioned for our small "zoom meeting" elopement.
Micro-Ceremony (pt. 1) Kendall & Andrew S
Arrowhead has been fabulous start to finish. We were supposed to hold our original wedding on 7/4/20 on site with the reception to follow. When quarantine didn't lift, Alexa did a great job with helping us come up with a "plan b" in advance so that we could let our vendors know. When we had to postpone our original plans, Alexa made it so stress free and was incredibly kind with picking it all up and moving to Summer 2021. We still wanted to legally marry and Alexa graciously helped us have a little micro ceremony with just immediate family. She was so thoughtful about helping us make it work and even came up with a backup plan in case the weather was bad. We could not be more appreciative of her work to make our marriage special this year and are looking forward to the best 1st anniversary party next year! Arrowhead's staff pays such attention to detail and prides itself on customer service. You would not be disappointed in celebrating any occasion with them.
Posted 08/26/2022 by Laura H (updated 11/18/2022 )
"Our daughter recently got married at Arrowhead and it was just perfect! The weather called for rain so the ceremony was moved indoors on the dance floor. They easily accommodated the 160 guests and it was lovely with the huge windows. The rain actually stopped earlier in the day so they could still take photos outside on the beautiful grounds. The food was delicious and the servers were very attentive. Lauren and Olivia were so helpful and took care of everything that day so we could just enjoy ourselves. I would highly recommend Arrowhead."
Posted by Mary Lynne S on 05/18/2022
"Arrowhead helped me to host the loveliest bridal shower in the sunroom. Every detail was thought of ahead of time–from the signature cocktail to the food, the event space and special order linens. Lois and Lauren deserve a round of applause for helping me make my vision a reality. On the day of the event, we were well taken care of by our head server and the views of the golf course and lilacs were simply lovely!! Our guests raved about the shower, saying "really lovely", "so beautiful", "absolutely wonderful afternoon" and "great food and desserts". I couldn't ask for a better day and would highly recommend Arrowhead GC for your wedding/event!"
Posted by Angela T. on 11/20/2021
"Arrowhead was an amazing venue to have our ceremony and reception. They have been flexible with a few date changes due to Covid, responsive to emails, extremely helpful with questions and changes we made to our ceremony location, and just overall a great venue for us. The ballroom is beautiful and the food was delicious. We have received so many compliments already about our whole day! We have had other events here before and will continue to do so as the service, food, and hospitality will not disappoint!"
Posted by Megan S. on 10/31/2021
"We recently had our wedding at Arrowhead and everything went so smoothly. We were originally working with Alexa for the planning process but when she took another opportunity, Lauren took over our wedding and was an absolute pleasure to work with! She was very patient with all my (and my mother's) questions and did everything she could to make our day absolutely perfect. On our wedding day, Lauren and the team did an amazing job keeping us on schedule and she was consistently checking in to see if we were okay or needed anything (the bride and groom even get a special button during the reception for their own server!). Like a few others have said, we've received so many compliments about how delicious all the food was and the wonderful service. Arrowhead was the perfect place for our special day!"
Posted by Julia H. on 9/26/2021
"I cannot say enough positive things about working with Arrowhead Golf Club for our wedding. The service from start to finish was beyond superb. Lauren (the Senior Catering Manager), was extremely responsive, helpful and accommodating from the very first e-mail I sent inquiring about the venue to the day of our wedding. Additionally, Lauren never tried to "push" or "upsell" anything that we didn't need, which was truly appreciated throughout this process. The venue itself is truly beautiful with so many wonderful and unique photo opportunities for wedding couples. The food was delicious and the service from their staff was perfection. Our wedding truly could not have gone any smoother (it ran like clockwork!), and we all had such a great time. I would absolutely recommend Arrowhead to any couple!"
Posted by Nicole P on 05/17/2021
We had our wedding ceremony and reception at Arrowhead and it was amazing! Due to covid, we had to find a new venue 3 months out before our wedding and luckily Arrowhead had our date available. Our coordinator Alexis was so easy to work with and we received multiple compliments throughout the night about the food and how beautiful the venue was.
Posted by mark S. on 01/06/2020
We lost count of the compliments we received that night and days to follow!! Everyone thought the food was above and beyond and talked about how attentive the servers were. There was an unexpected possible cheese allergy in one the starters and the server was quick to find a replacement meal for that guest. Alexa P was very attentive to every email, fantastic job directing her team the day of the wedding and made sure everything ran smoothly. Her and her team did an amazing job decorating the hall with items we brought. They left there Christmas decorations up longer for us so we can a Christmas/Winter theme. Every Personal request was considered, whether it was about food or decor etc. We are so happy we found them and chose them to have are wedding at!! Would highly recommend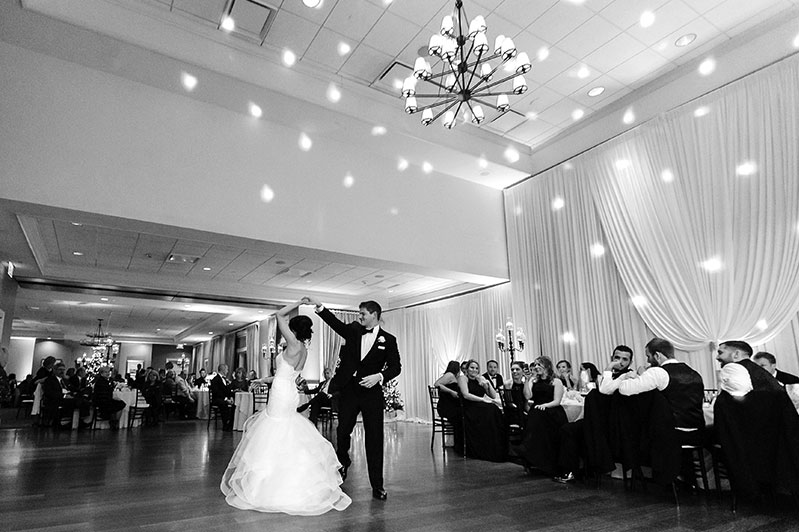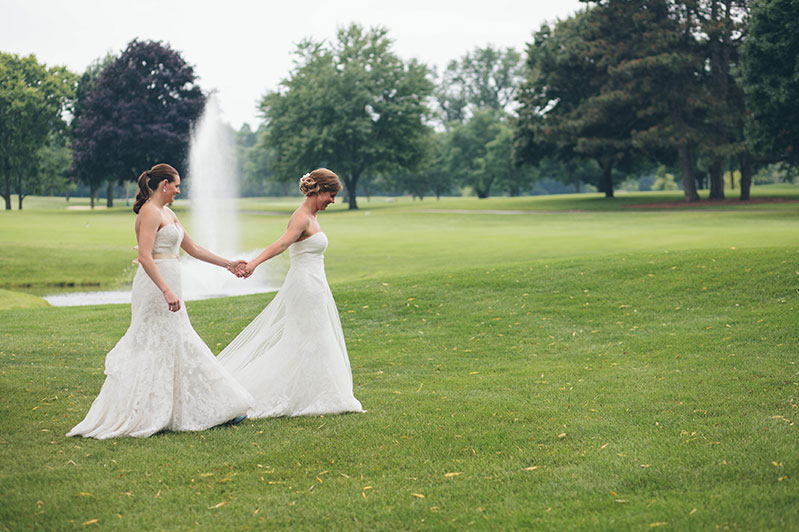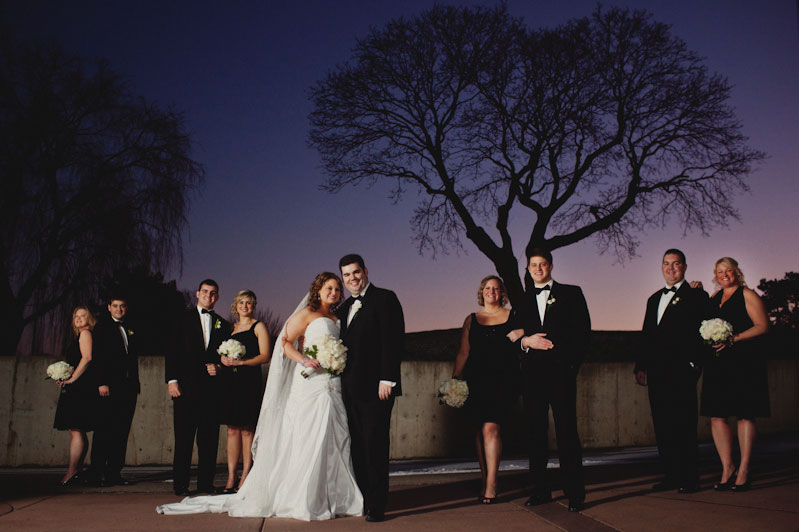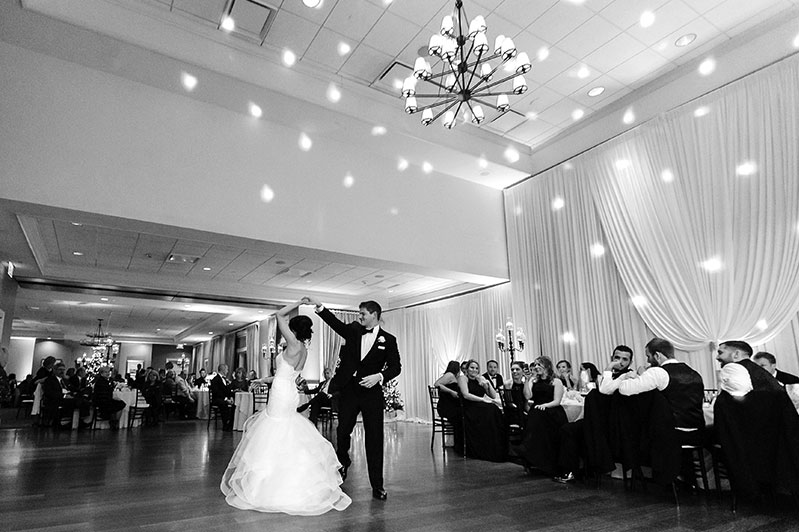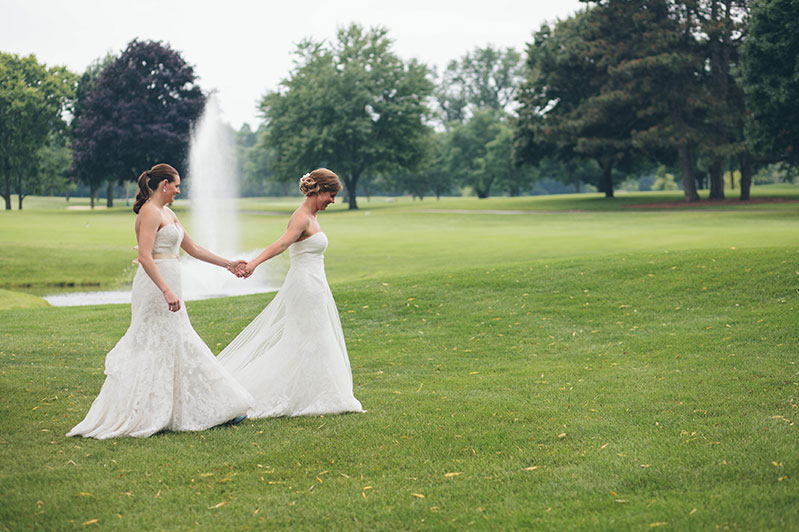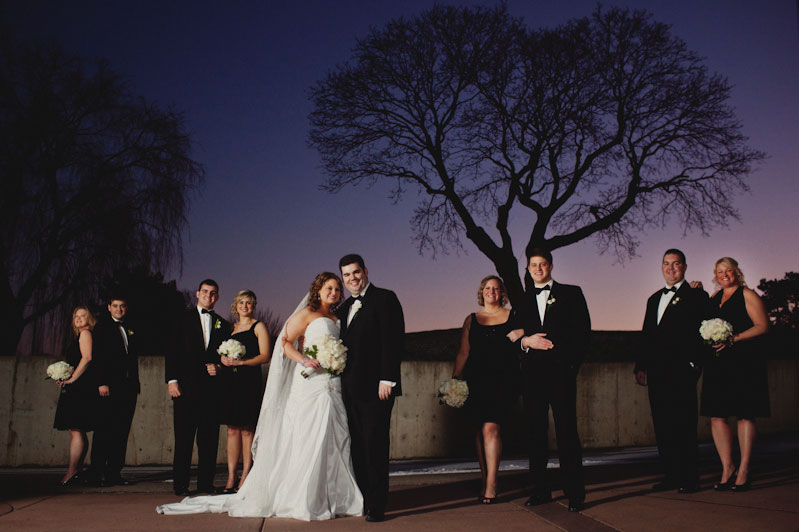 Floral arrangement photo at top of page © Lilly Photography.