Posted by mark S. on 01/06/2020 (GroomWedding: 01/03/2020)
We lost count of the compliments we received that night and days to follow!! Everyone thought the food was above and beyond and talked about how attentive the servers were. There was an unexpected possible cheese allergy in one the starters and the server was quick to find a replacement meal for that guest. Alexa P was very attentive to every email, fantastic job directing her team the day of the wedding and made sure everything ran smoothly. Her and her team did an amazing job decorating the hall with items we brought. They left there Christmas decorations up longer for us so we can a Christmas/Winter theme. Every Personal request was considered, whether it was about food or decor etc. We are so happy we found them and chose them to have are wedding at!! Would highly recommend
Posted by Sarah R. on 11/27/2019
I can't tell you the number of compliments we received on Arrowhead as our venue! Due to our November wedding, we opted for an indoor ceremony there, followed by the reception. Arrowhead transformed the ceremony space into the reception space flawlessly during cocktail hour and everyone there was so professional and amazing to work with. Our guests were extremely impressed with the service provided, including the bartenders! The wedding coordinator, Alexa, came on board about half way between when we booked with Arrowhead and our wedding day and her transition was flawless. She made sure we were taken care of completely and our requests were accommodated. Thank you so much Alexa and team!
Posted by Brittany F. on 10/29/2019
We had our wedding reception at Arrowhead and it was amazing! The food was delicious and the room was perfect. We worked with Alexa and she was nothing but helpful and patient as she answered all of my questions for a year. I cannot thank them enough for the perfect reception!
Posted by Gina, married on 06/23/2019
We had the best experience with arrowhead! Staff was amazing to work with and our wedding turned out beautiful!
posted 01/08/2019 by Amy M (updated 06/17/2019 )
We had our wedding ceremony and reception at Arrowhead Golf Club. From the first visit, I was very impressed with the venue, the look, the decor, the landscaping, and the cleanliness. Everything about it was beautiful and reminded me of a castle. The staff Alexis & Natalie were wonderful to work with. Alexis is very organized, and helps keep you on track so you don't feel overwhelmed during the wedding process. All our friends & family raved about our wedding, and we were so happy and pleased with how everything turned out. Would definitely recommend.
posted 01/04/2019 by Gracie M
Alexis and her team made our wedding spectacular. The food was phenomenal, the signature drink was fantastic, and the staff was extremely attentive and kind. I have been an event planner for nearly 5 years, and I would recommend Arrowhead time and again for any of your event needs. Hats off!
posted 10/27/2018 by Christy C
The team at Arrowhead is absolutely incredible!!! I planned my wedding from 1000 miles away and they made everything so smooth and seamless. The wedding day was perfection and all of the guests commented at how great it was as well! Oh and food is absolutely incredible!! I 1000% recommend this to anyone looking to get married in the western suburbs!
posted a year ago by Barb Pohl
Great venue for a wedding. Beautiful views of the course from the ballroom. The food was very good. The steaks were perfect, not easy to do when serving a large event, and the chicken breasts moist. The staff was extremely attentive. When one member of our table enquired about the champagne, the server returned with a bottle to show us the brand. When another asked about the cheese, the server returned with the answer. And when the bride's parents need a way to transport the flowers, the staff supplied plastic bags.
Posted 3/21/2017 by Hannah J
Arrowhead Golf Club was the perfect venue for our wedding! We hosted our indoor ceremony and reception in their gorgeous upstairs ballroom. Brittiny was our main contact and she was incredible to work with, very responsive and always answered all of my questions within a day or two. I felt like I was in such good hands with her the day of the wedding and it showed. We got so many compliments on the beauty of the venue, and most importantly, the food. Our meals were delicious and our guests raved about them. We loved that we had a private food tasting ahead of time and were able to attend a bridal showcase to try all the wine and hor d'oeuvres. We did the upgraded Exclusive Package and it was well worth the money for the cocktail hour hor d'oeuvres, signature drink, cake and more. I would tell any bride looking for a beautiful venue with an incredible staff to consider Arrowhead. They really made our wedding a night to remember!
Posted 9/13/2016
We knew instantly when we toured Arrowhead Golf Club that this was the venue for us to hold our ceremony and reception. We were very impressed by the breathtaking grounds and ceremony site. It was also important to us that we would be the only wedding that day at the venue. Our point of contact was Alexis and she ensured that our day was be perfect and that everything went smoothly each step of the way. We advised Alexis at the start of our planning that we had no expectations and left a lot up to her experience. We were not disappointed. Our day was perfect and there is not one thing we would change. The food was amazing! The chef attended the tasting and was able to answer any questions we had regarding the menu which enabled us to make some slight changes. The service was also impeccable and we didn't have to request anything. The bride and groom are given a buzzer should anything be needed. We never utilized it because our servers were right there providing attention. The parents table also received the same level of service as well. All being said, our wedding was beyond fabulous and we truly thank Arrowhead Golf Club and Alexis for making that possible.
Posted 8/27/2016
I can't imagine a more beautiful, flawless wedding than the one we had at Arrowhead. My husband and I had our wedding (indoors) and reception on August 20, 2016, and everything was fantastic from start to finish. Our main contact was Alexis, and our backup was Brittiny. Alexis was friendly, professional and responsive (and always had an away message up when she was out of the office, so we weren't left hanging), and she was incredibly helpful throughout the wedding planning process. Alexis was present during our wedding, and was really just awesome from start to finish. We had less contact with Brittiny, but she was also excellent.
The venue is huge and beautiful, and has sprawling golf course views. The guest area for our wedding was basically the whole second floor of the building, and looks very classy and elegant. There's a large hall with a big dance floor, a seating area away from everything where people can relax and talk, a well-stocked bar, and a large cocktail area/anteroom that provided an area for guests to mingle and take a break from the music and dancing.
The food was so good. The best wedding food I've had. We chose the filet mignon, the spinach-stuffed chicken, and a vegetarian option. Everything was done perfectly and our special requests were fulfilled with no problem. I've had multiple compliments on how great the food was, and I myself really liked what I was able to eat during the busy evening. We also had a gelato cart and a nacho bar, which were HUGE hits with our guests. And there are TONS of add-on options like these. We chose the upgraded Exclusive Package, and were provided with additional alcohol, a cake, a huge variety of table linens to choose from, and various other upgrades, including additional (delicious) hor d'oeuvres.
Overall the service was fantastic, the food was amazing, and the venue is absolutely gorgeous. It's pricey, but well worth the money. We had a beautiful, elegant wedding that went off without a hitch.
Posted 2/19/2016
Arrowhead Golf Club was our BEST vendor (we had several great ones) and with how well our wedding turned out , we feel that is saying a LOT! Our primary contact was Brittiny and secondary was Alexis. They were both awesome! Brittiny was always supportive, available, and considerate. She coordinated all of our tastings (they went out of their way to make sure we were happy with our food choices), timelines, drop-offs, endless questions, etc, while seemingly always being available and willing to give suggestions and guidance when we needed. My now wife's mantra was "Just call Brittiny and it's taken care off." We chose the exclusive package which with all it included like upgraded bar, the cake, extra hors d' oeurve, and more, made it a great deal. Our amazing dinner choices were a little non conventional – bourbon salmon and apple cider pork. To this day, two months later, we continue to get compliments on how delicious all the food was. The only complaint about the food we ever heard was multiple people being upset they did not leave enough room for our dessert (the monogramed treats) and late night snack (nacho bar) both of which everyone said were incredible. Many guests told us it was the best meal they ever had at a wedding. They also loved how the hors d' oeuvres were served, all at once with four choices on the plates rather than having to wait for each one. Arrowhead also went to great lengths to cater to the bride. We were provided with a private bridal suite, a buzzer if we ever needed anything, and were assigned a captain who personally took care of anything we needed. Finally, the place is beautiful. We had a Christmas wedding and the entire place was decked out to the point that we felt we did not need so much of our own flowers. etc. Even in the dead of winter January when we first saw it, its beauty shined. We loved being the only wedding there & having the whole third floor to ourselves. Arrowhead, Brittiny & Alexis, thank you so much! We loved it!
Our winter wedding at Arrowhead
Posted 1/05/2016 – Lynn R
We had our wedding in December at Arrowhead Golf Club and it was absolutely perfect!! The golf club was decorated beautifully with wreaths, lights, garland and Christmas trees.. It was breathtaking inside and out! We even had our ceremony inside the venue and they flipped the room during cocktail hour for our reception! Having the ceremony there made it intimate for our family and friends and it was beautiful from the decor to the chair covers and ties. The entire wedding ran smoothly, the appetizers were amazing and so was the dinner! Our guests have not stopped talking about how amazing and elegant our venue was! We worked with Alexis Wiley and Brittiny and they were incredible to work with! Alexis always kept me informed and was so helpful throughout the whole process. Any time I had questions or concerns, she would answer my emails or phone calls. The staff were also amazing the night of the wedding making sure that everyone had everything they needed. The waiters and bartenders did an outstanding job! We will never forget our wedding day and how amazing it was at Arrowhead Golf Club!!! It was truly the wedding of our dreams and working with such amazing people made it that much more memorable for us!!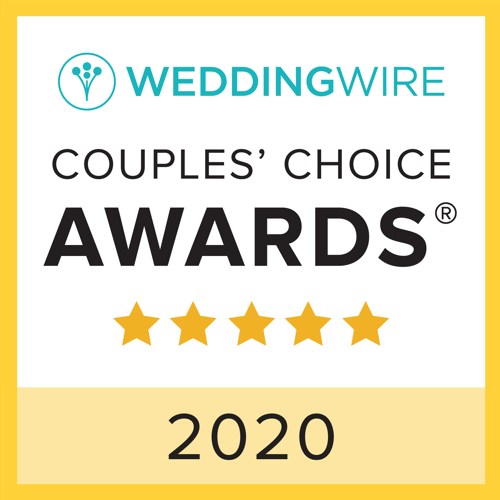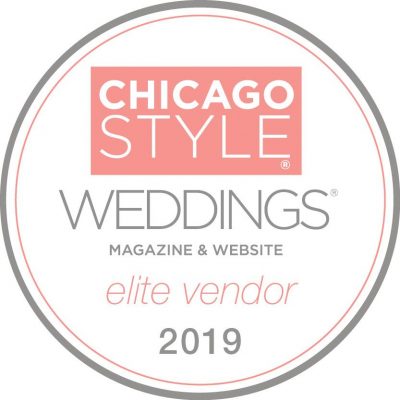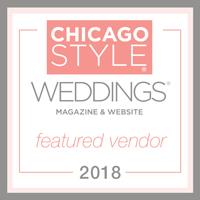 Floral arrangement photo at top of page © Lilly Photography.